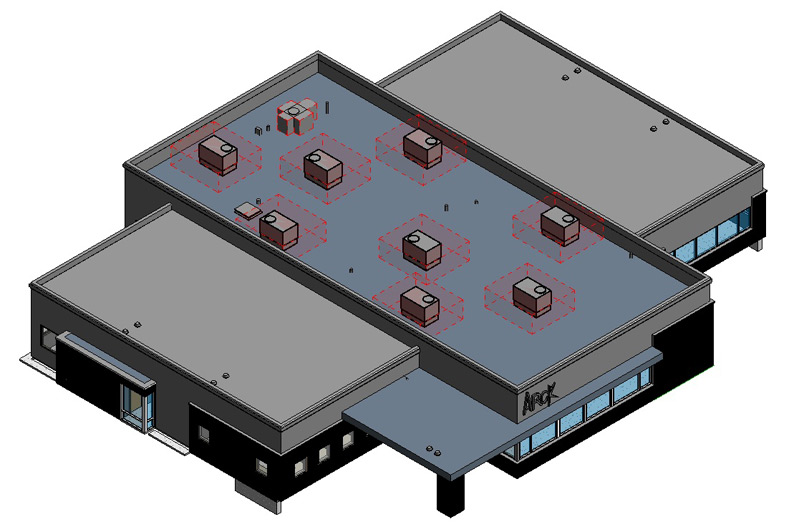 ARCK Medical Clinic
December 8, 2016
Efficient HVAC to Meet the Needs of a Growing Medical Practice
Engineering Challenges
Arthritis and Rheumatology Clinics of Kansas opened in the early 2000s but due to steady growth required a new location after just 10 years. The clinic opted to purpose-build a new 9,300-square-foot facility that is half again as large as its old offices. We were tasked with designing an HVAC system that would provide efficient heating and cooling that could be easily varied among the various clinic areas, including patient exam rooms, a waiting room, X-ray and MRI rooms and employee offices.
Engineering Success
We designed and fully coordinated the project using 3-D modeling software, which allows owners, architects and contractors to see exactly how systems will integrate into the facility. The mechanical system consists of constant volume gas-fired rooftop units and ceiling mounted exhaust fans with a ductwork distribution system.