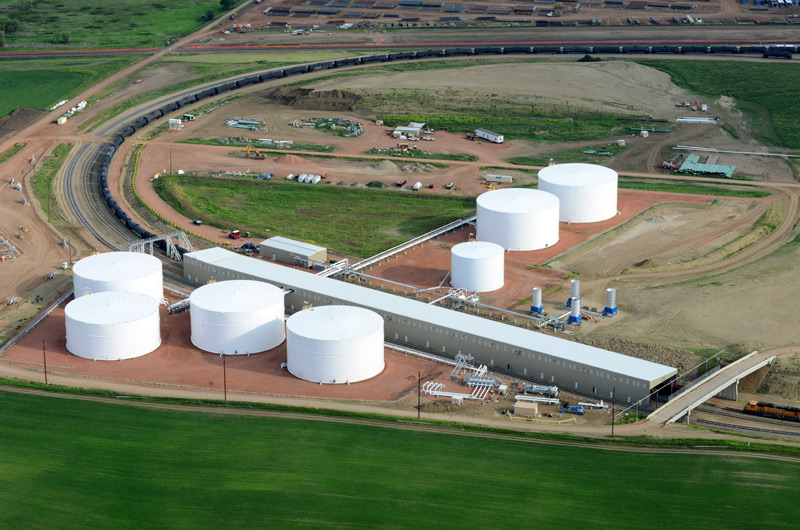 Bakken Oil Express
December 8, 2017
Using the Full Range of Oil and Gas Engineering to Meet a Deadline
Engineering Challenges
Although this complex project called for a full range of engineering disciplines, the most difficult challenge was beating the clock. We joined the project in April, charged with helping make it operational by the end of that year. Work had started but much remained to be done. We designed the mechanical, civil, electrical and structural components required to collect, store and transfer crude oil at the facility. We also provided equipment procurement services.
Engineering Success
This challenge required expertise from virtually every corner of MKEC, and the timeline required that we push completed components out to the worksite even as we continued to design later sections. This got construction under way and kept the project moving toward completion. Through close collaboration with the owner and onsite contractors, we completed the project on the tight schedule, handling issues as they arose and getting it operational in advance of the challenging North Dakota winter. The facility was initially designed and built to handle one unit train (70,000 barrels) per day.
Since then, the capacity has doubled and provides for future expansion to more than 250,000 bpd.