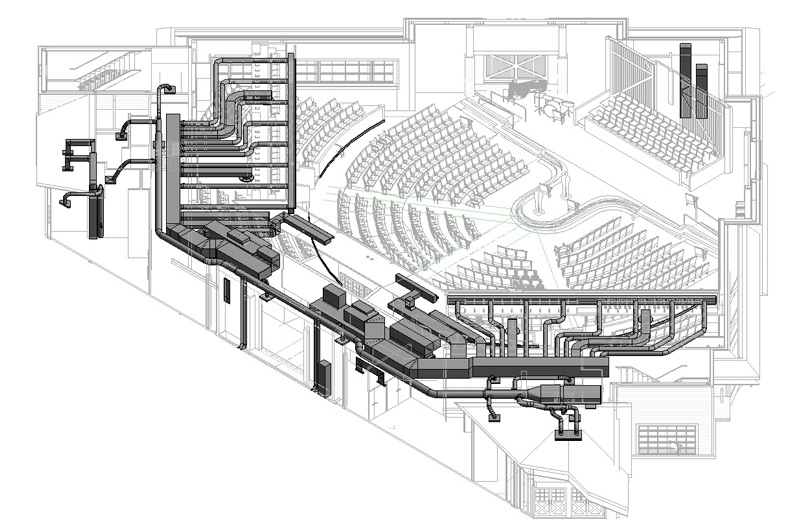 Chapel Hill
January 27, 2017
Heating and Cooling to Meet a Church's Changing Needs
Engineering Challenges
A relatively new but fast-growing church – founded in the mid-90s and moving into their new church in the early 2000s – was already needing to expand. In fact, the church planned to more than double its 21,000-square-foot facility with a 29,300-square-foot addition. Our challenge was to design systems that could seamlessly serve the structure with efficient heating and cooling that could handle variable requirements and changing needs to match church use.
Engineering Success
We installed two 30-ton single zone variable air volume rooftop-units to serve the sanctuary and a 46-ton variable refrigerant system to serve the remaining common space on the main floor as well as classroom space in the basement. A dedicated outdoor air system provides neutral air to the classrooms to accommodate basement fresh air requirements. The outdoor air system includes an energy recovery wheel that recycles heat from exhausts in the restrooms, basement and on the main floor, using that energy to precondition the outside air. In addition, the existing kitchen space renovation includes a new kitchen hood, exhaust fan and make-up air unit. The project design was fully coordinated using 3D modeling software, working in close collaboration with the project architect.