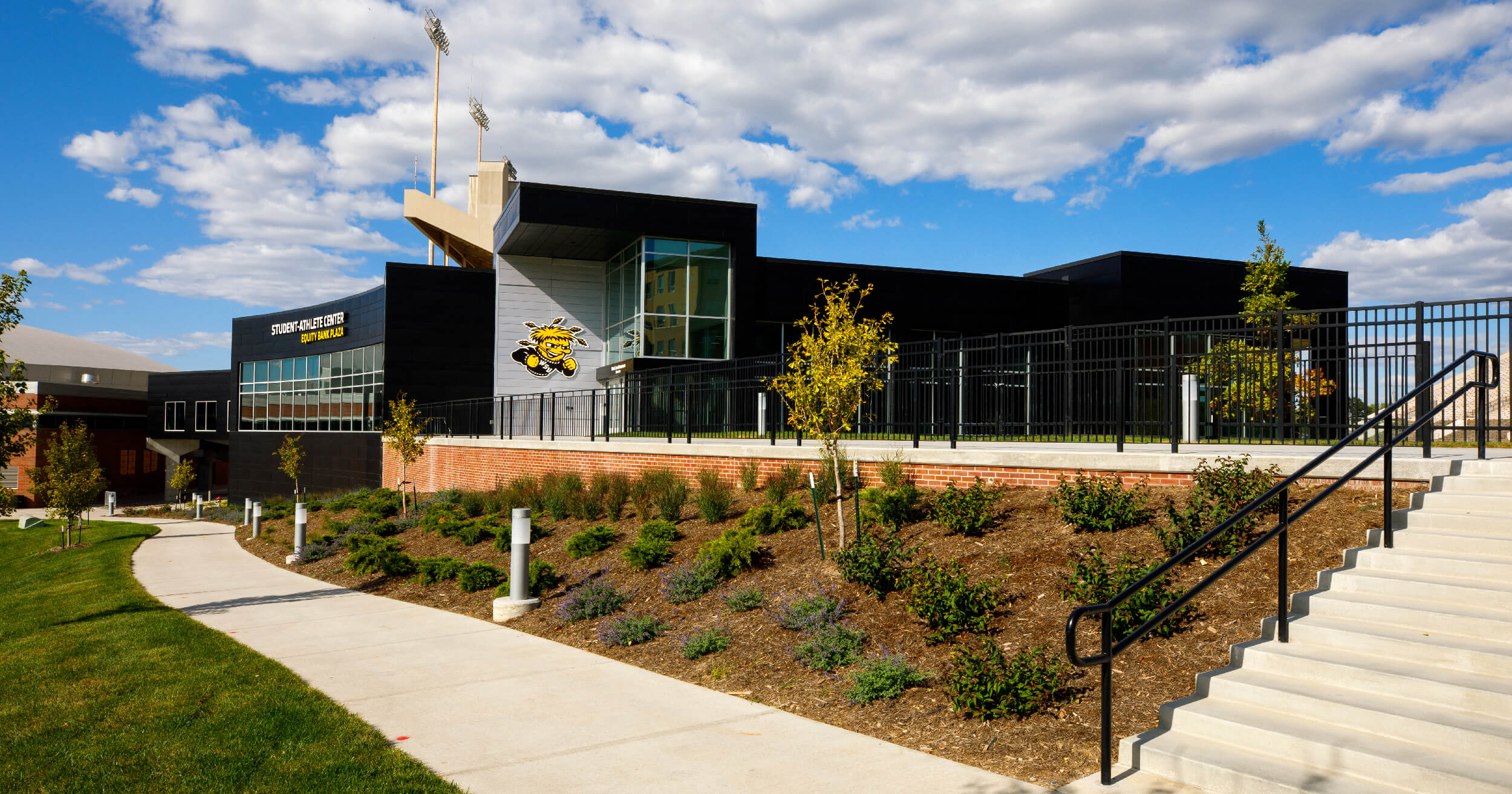 Creative Engineering Ensures Student-Athlete Success
May 7, 2021
College basketball stadiums are hallowed halls of hoops history on many college campuses. We've all watched the last-second buzzer beater fall, sending the unlikeliest of teams on to the next round of the tournament and making heroes out of the players on the court.
But college arenas are so much more than just a basketball court. They often house athletic offices and training facilities for sports from basketball to volleyball to golf to track and field, but what happens when those sports outgrow the available space?
That was the scenario facing Wichita State University (WSU) in 2019 when they were seeking to improve their Student-Athlete training facilities and provide more office space for sports other than basketball. Not only did they want to remodel some of the existing office space in Koch Arena, but they wanted to build a new Student-Athlete Center to improve the student-athlete experience at WSU.
We got involved in the project during the initial stages. With a relationship spanning over three decades, we are very familiar with the university and its processes. Working closely with GLMV Architecture and the team at WSU, we helped create a plan for a new 36,000-foot Student-Athlete Center situated between Koch Arena and Cessna Stadium.
---
"The Student-Athlete Center impacts the academic experience of every one of our student-athletes during their career at Wichita State. The collaboration with MKEC on this project was amazing. They listened to our ideas and made them into this beautiful facility."

Brad Pittman, Senior Associate AD/Facilities and Operations at Wichita State
---
Location, location, location
Getting the new building located appropriately at the southwest corner of the track created some challenges.
"There was a lot to contend with codewise working around Koch Arena," says Scott Evans, MKEC's lead civil engineer on the project. There's a lot to think through on a building project like this. Some of the factors we had to consider were student traffic to and from Koch Arena and maintaining fire coverage for the arena including vertical clearance for fire trucks under the new sky bridge that links the two buildings."
In addition to siting the building, grading the area around the building also took careful consideration. WSU wanted the Student-Athlete Center to be a building they could showcase to potential recruits, which means it needed to make an impression at first glance.
---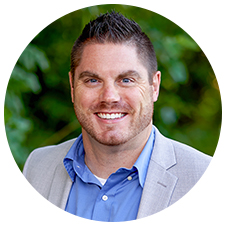 "Even at the very beginning of the project, you have to think about the end goal. For this project, it's a recruiting tool. They wanted a wow factor."

Scott Evans, Civil Engineer
---
We gained that wow factor on the outside by grading the site to integrate into the existing profile of the track and the arena. Our goal was to make it look as if the building had always been a part of the original plan for the site.
Light it up
The strong impression also needed to extend to the inside of the building. Something as simple as lighting can make a big difference in how a building looks, so our MEP team spent a lot of time considering similar facilities at other schools to be sure to get it right at WSU.
"The lighting is a huge part of the overall aesthetic of this project," says electrical engineer Joel Wheeler. "We got a lot of it in there. We spent a lot of time conceptualizing and modeling on the computer and showing renderings to WSU's team."
Working together
One of the keys to success on this WSU project was the unique way in which all the stakeholders worked as a team. Weekly meetings with university stakeholders that included not only our team but also teams from the architect and the contractor, were an integral part of how this building and renovation project came together.
"That's a big help having the design team all in one place," Evans says. "You can coordinate right then and there at these meetings. Everybody made that a priority. It was really helpful to have that kind of time investment."
When an existing IT room in Koch Arena needed to be moved, that continuous line of communication kept things up and running during the move.
"The challenge for us from an MEP perspective is that there are so many stakeholders in every direction," Wheeler says.
---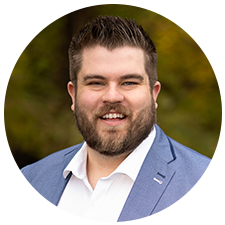 "It's a very patient process because there are so many stakeholders involved that you need to get constant buy-in from. It requires a lot of communication."

Joel Wheeler, Electrical Engineer
---
Student-Athlete success
The Student-Athlete Center opened in August 2020, providing a place to help student-athletes train and learn as well as help WSU attract more student-athletes to its teams.
Our multi-disciplinary team used creative engineering, out-of-the-box thinking to bring in the wow factor while creating a functional space for Student-Athletes to further their athletic and academic success, which means we'll all be able to enjoy more last-second heroics on the courts and fields at Wichita State University in the future.
Using our creative engineering and expertise, we have helped numerous higher education institutions develop top-notch campuses that provide incredible learning environments for students. Tap into our experience for innovative and cost-effective solutions.