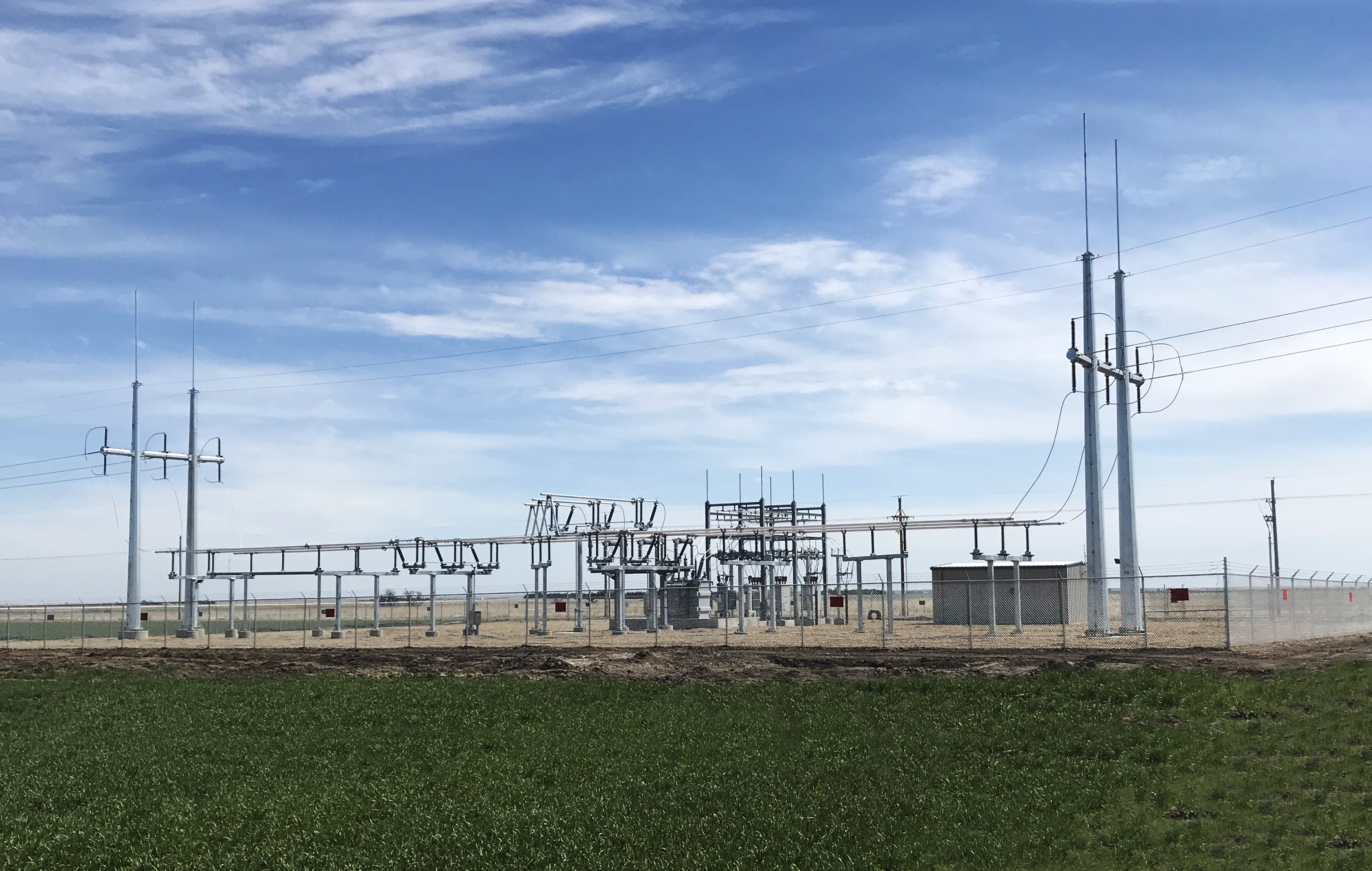 Victoria, Kansas Area Sustains Energy through New Angus Substation
May 31, 2019
The small town of Victoria, Kansas, located just south of I-70 in Ellis County, and the surrounding rural areas were in need of a new electrical substation to continue providing reliable electric service to the area. Midwest Energy, who is the electric cooperative serving the region, asked MKEC to assist with the development and design of a new substation, including design provisions for future expansion when needed.
Substations play a crucial role in the transportation and distribution of electricity. They function comparable to a dam on a lake. A dam holds back a large body of water while allowing a limited amount of flow downstream. Similarly, substations allow for electric power to efficiently travel upstream at higher voltages while transforming power traveling downstream to lower voltage levels that can then be utilized by the end users.
Design of the new Angus substation required a multi-disciplinary effort, pulling expertise from our civil, electric utility, structural and survey teams. MKEC began the project surveying the land to locate boundary lines for the new substation, then created a topographical map based on those survey results. This information allowed our team to create the site layout and grading plans for the project. With the help of GSI Engineering, a geotechnical study was then performed to gain knowledge of the subsurface soil conditions which are needed to develop structural designs for the substation's foundation, structures, bus-work, equipment, and on-site building. Models of the grounding system, bus-work, oil containment system and lightning protection systems were then created. Voltage drop studies were also performed to ensure devices would have enough energy available to function correctly. Every detail of the design was important to ensure the substation was able to perform properly within the existing electrical network.
Due to limitations involved with taking the 115kV transmission line off-line, Midwest Energy coordinated construction efforts around the transmission line outage. Construction began fall of 2018 and was recently completed on schedule and as designed thanks to the combined efforts of Midwest Energy, MKEC Engineering, Inc., and several construction contractors.
Substations such as this one, serve as the core for communities – providing customers with energy to enjoy the comforts and conveniences of today. Thanks to the efforts of all involved, residents in and around Victoria, Kansas, and tourists visiting the historic "Cathedral of the Plains" will be able to experience safe, efficient, reliable energy for years to come.