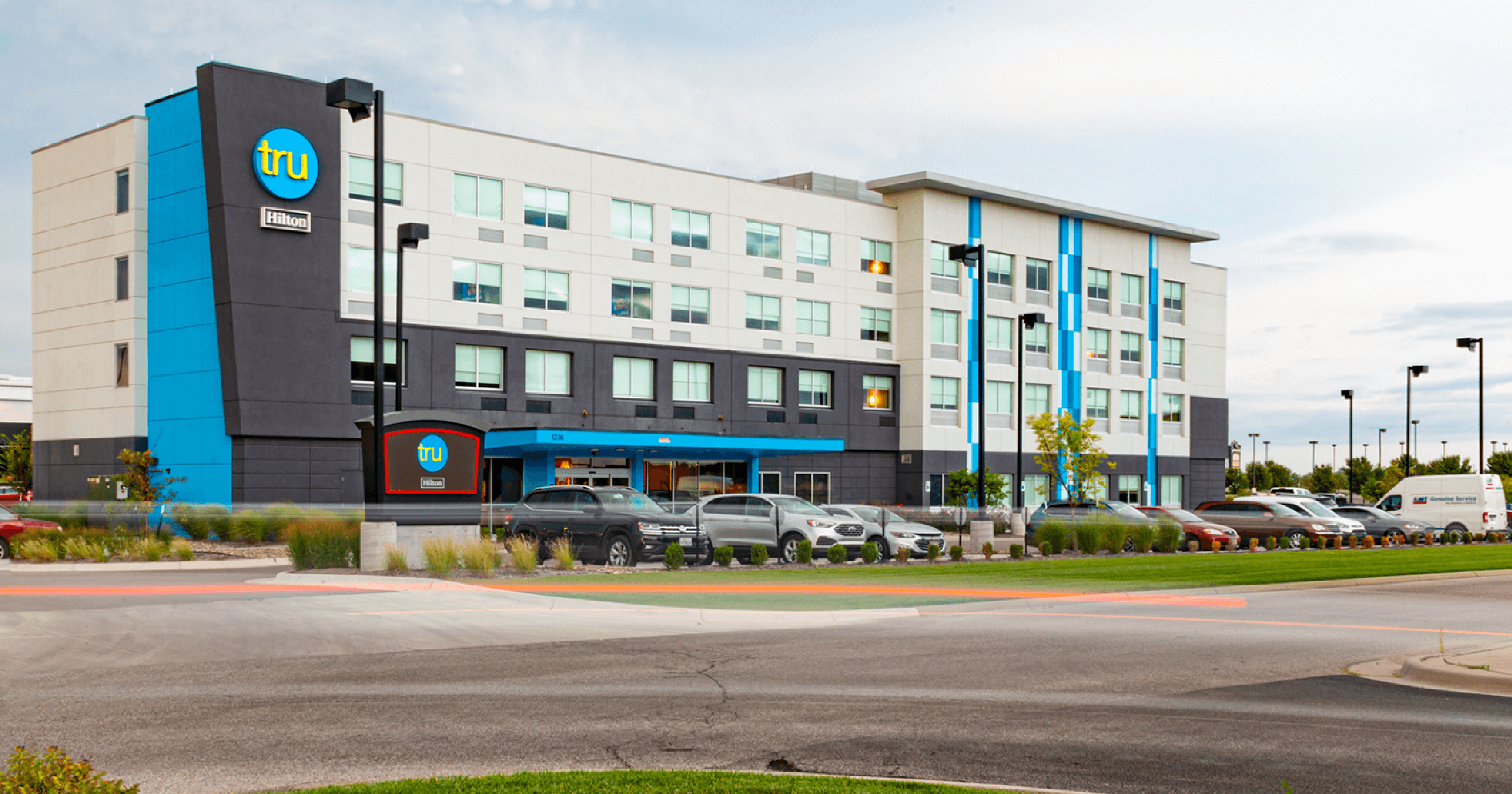 Engineering a Home Away From Home
July 13, 2021
After more than a year of staying home, travel has returned. AAA estimated that nearly 50 million people returned to the roads and the skies over the Fourth of July weekend. It seems that Americans are hungry to get back on the road again.
With demand increasing for travel, hotels are seeing an increase in bookings as travelers look for a place to call home while they're on the road.
Behind the scenes
We're happy to play a part in keeping those travelers happy and comfortable while they're away from home. Our work on hundreds of hotel projects has taught us the importance of balancing traveler comfort with a need to make sure a hotel fits in with the surrounding community.
Much of the engineering work in hotels is not visible to guests, but if something isn't done correctly, it can have a negative impact on the guest experience. Some of the most common engineering challenges are:
Making sure stairwells are correctly pressurized,
Creating atrium smoke removal systems,
Building ventilation and exhaust systems into every room and allowing enough ceiling space for duct work,
Properly sizing hot water heaters,
Designing foundations for local conditions,
Accounting for high wind conditions on the coast and high seismic conditions in certain areas.
While guests are busy enjoying the beautiful surroundings and amenities in a well-built hotel, the engineering behind it all starts with a close working relationship with the architect. Making space in the designs for less glamorous things like water heaters and duct work from the start can help keep hotel projects moving forward without many last-minute changes, and it means guests can enjoy their vacations without worrying about things like heating and ventilation.
Amenities are key
It's not just the things that guests can't see that keep them coming back to their favorite hotels. The things they can see often make the most impact. In some past work with Hilton Suites, we worked closely with the developer to create appealing guest spaces, including courtyards and gathering spaces, landscaping and a small sports court that all fit into the hotel's setting overlooking a nearby lake. It is this extra attention to detail that improves the guest experience and encourages repeat bookings.
Often travelers will choose a hotel in a new city based on their experience with the same chain in a different setting. That's why adhering to brand standards and creating a similar experience chainwide is an important consideration for our engineering team.
While it may seem like designing similar hotels in different cities is a simple copy-paste operation, the reality is that differing climates and municipal codes require careful design consideration before the first spade of dirt is turned. For example, our work on a Woodspring Suites hotel in Doral, Fla., required us to redesign the structural system of the building to meet high wind and hurricane codes unique to coastal Florida.
Our expertise working in cities across the country allows us to adapt to unique situations while still maintaining brand standards, which means guests receive the same great experience they have come to expect no matter the city in which they have a reservation.
Whether we're doing work that can be seen by hotel guests or projects that simply make their experience better, our eyes are always on providing the best possible engineering solutions for our clients, so that when people are ready to travel, the doors are open to welcome them.
Using our creative engineering and expertise, we have helped design hundreds of hotels across the U.S., providing guests with top-notch hospitality. Tap into our experience for innovative and cost-effective solutions.