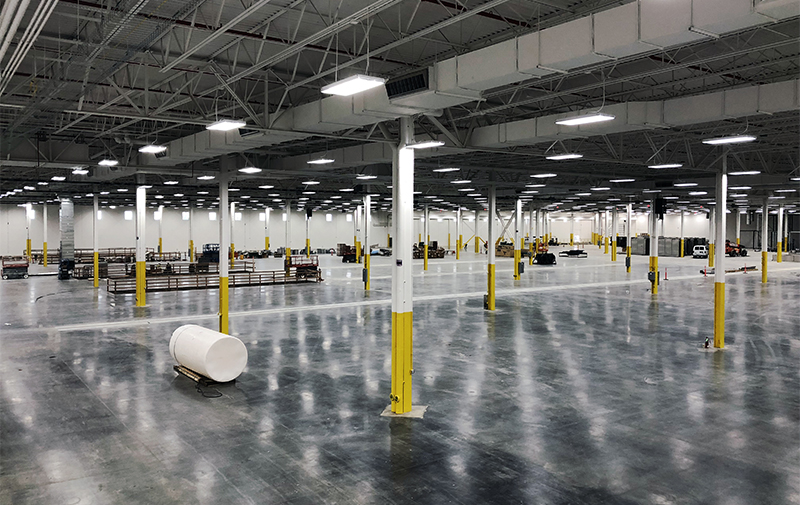 Norman, OK HVAC Manufacturing and Jobs Expansion
May 1, 2019
Keeping Cool When the Pressure Is On
When our client hired us to design an expansion for its Norman, Oklahoma manufacturing plant, our challenge was clear: create a multiphase design connecting to an existing facility that operates nearly 24 hours a day, 7 days a week. To help our client make room for a new product and assembly line, not only did we have to minimize plant disruption and downtime, but we had to do so on an aggressive timeline and with our commercial HVAC client still defining building requirements as we moved forward with design.
It was all hands on deck for this project. We pulled in experts from our civil, MEP, structural, survey and landscape architecture teams, and in less than six months we completed design for a new almost 40,000 square foot receiving and office area. Achieving this significant milestone allowed construction on that phase to get underway while we got to work designing subsequent phases, including 40% additional square feet of manufacturing space.
Communication, collaboration, and agility were key. We built and maintained clear channels of communication with the contractor, Timberlake Construction, throughout the design process. Our collaborative attitude helped us develop construction sequencing that resulted in the least possible amount of downtime for the existing plant. Taking a nimble approach to the installation of new electrical equipment that required an extended shutdown, we were able to coordinate this part of the project to coincide with the plant's previously scheduled holiday break. With the help of our client's contractor, we value engineered several aspects of the proposed expansion, producing a design that eliminated unnecessary expenditures, saved time and was more efficient to build.
The company's expansion in its Norman plant is an investment in the community that created hundreds of new jobs. We are proud to have contributed to what many are calling the renaissance of manufacturing in the United States.