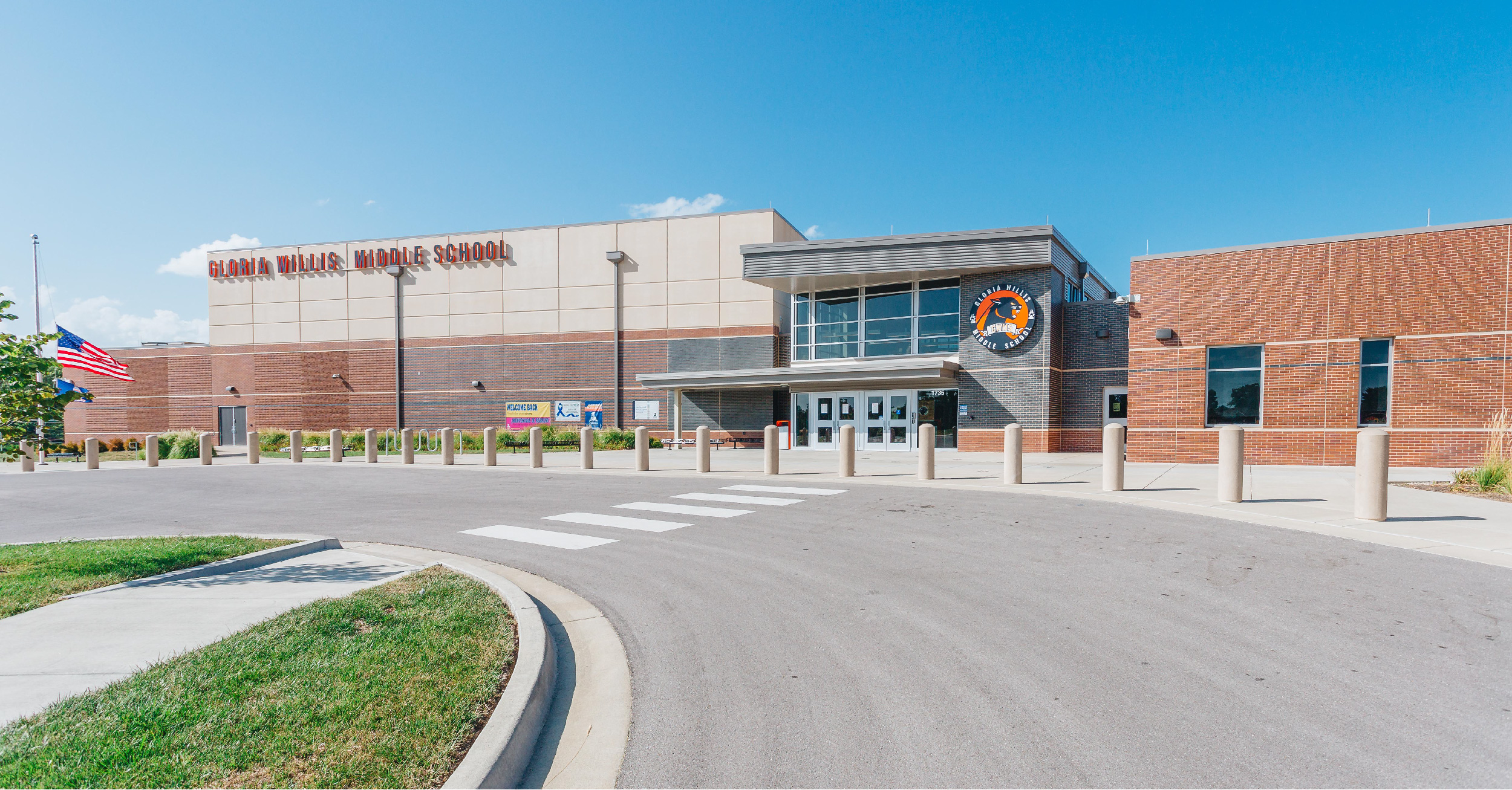 Mission to Modernize America's Schools
October 2, 2019
America's school districts are on a mission to modernize, and that's creating a lot of opportunity for engineering firms with this niche expertise – like MKEC – to create a lasting impact on our children and our future. Large school bond issues are not only one of our specialty areas – they're also among our favorite projects.
Case in point: Kansas City, Kansas Public Schools. 
Overcrowded buildings. Leaky pipes. Hot or icy cold classrooms. Buildings reaching the end of their useful lives, and students learning 21st-century concepts in schools built when JFK was president. When the Kansas City metro area's third-largest school district faced large-scale facilities needs, they turned to us for help.
Kansas City, Kansas Public Schools (KCKPS) knew its buildings were long overdue for some serious improvements. In 2016, voters overwhelmingly agreed, approving a $235 million no tax increase bond package for upgrades, replacements and repurposing at each of the district's schools. MKEC teamed with local architecture firms to provide survey, civil engineering, and landscape architecture services for this massive undertaking.

Our primary engineering success was designing and permitting an estimated $167.5 million in construction costs in just a two-year period. This included replacing five outdated schools – three elementary and two middle schools – with modern new facilities; five significant school additions; and total re-plumbing at three 1930s-era schools, where we separated the sanitary and storm sewer lines on the buildings' exteriors. These are just a few of the many changes implemented. Thanks to enhanced access control implemented at building entrances, more KCKPS are safer and more secure than before. The district's high schools now boast 21st century learning spaces, modern science labs and space for new College & Career Academies. In a district where 93 percent of the students qualify for free or reduced lunches, our work supported kitchen and cafeteria renovations and additions.
Significant site constraints presented us with some unique engineering challenges. Even though plans called for tearing down several existing facilities, KCKPS didn't always have the luxury of moving students to other buildings. Working closely with our design and construction team, we made sure our plans allowed for uninterrupted operations at the older buildings – ensuring the safety of students and teachers – while the new schools were under construction just steps away. Through it all we took a lead role, acting as the main contact with the Unified Government and scheduling bi-weekly meetings to promote coordination with the Unified Government and other stakeholders.
No matter the project, we do what's best for our client in terms of budget. The District Design Team contributed cost-saving efficiencies during the KCKPS project that have allowed the bond projects to be on time and below budget. That is true engineering success.
---
"It's important to do our part to make sure students and teachers are equipped with the tools necessary to succeed in our ever-changing world."

Brian Hochstein, PLA, Project Manager
---
We're honored to contribute to KCKPS not just as engineers, but as mentors, instructors and guides. We also serve as a member of the Career and Advisory Board at J.C. Harmon High School. By helping to bring their schools into the 21st century, we've not only provided students with the foundation for a strong education; we've also helped to inspire the next generation of innovators.
It can be challenging to plan for long-term operations, maintenance and construction of public school infrastructure. That's where working with a trusted team of experts like ours can help. Contact us to discuss ways MKEC can strengthen your schools' infrastructure to bolster student success.