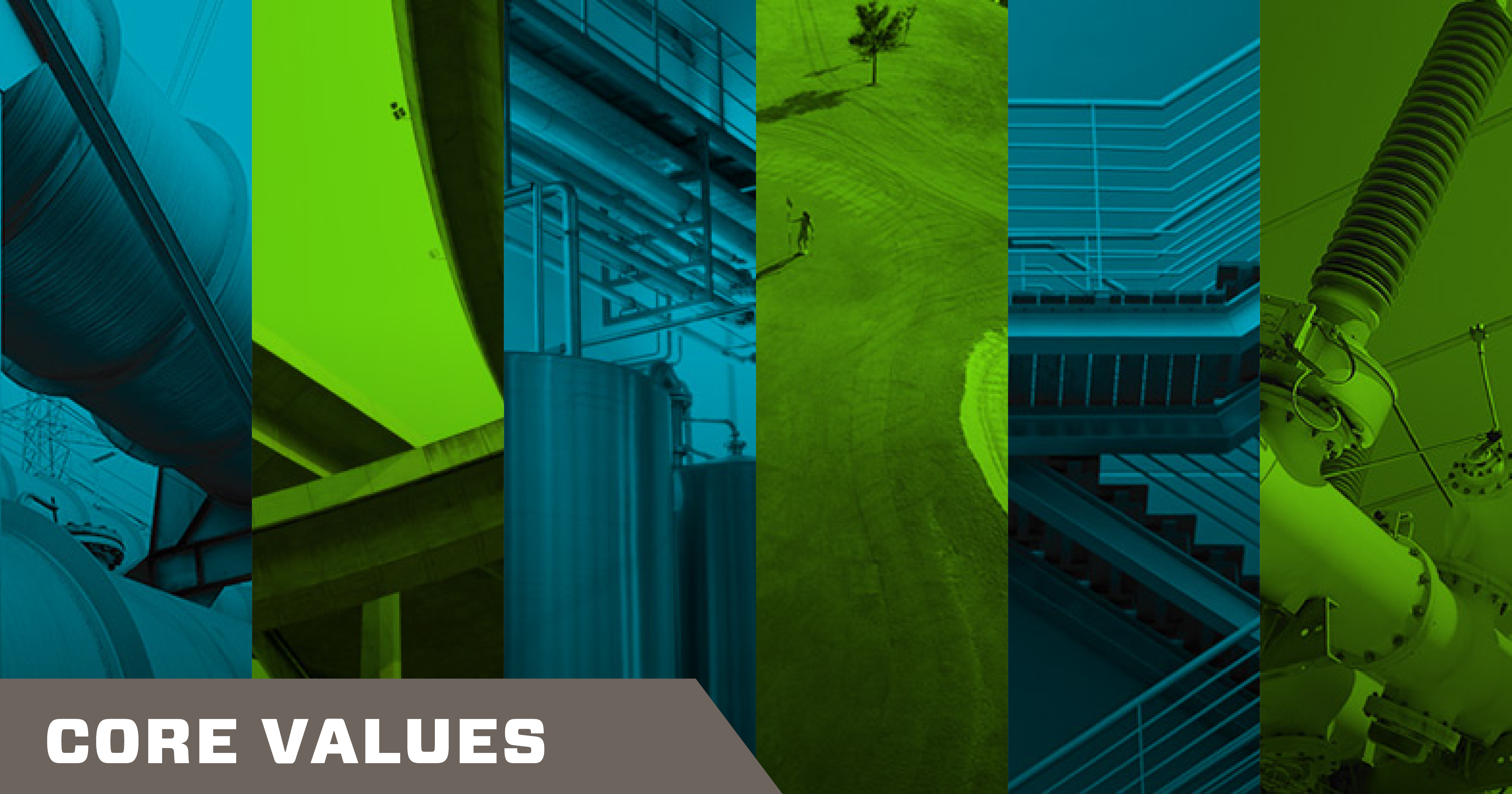 Mutual Respect in Everything We Do
July 14, 2022
R-E-S-P-E-C-T. Aretha Franklin may have sung about it in the '60s, but there's nothing dated about respect. In fact, we think mutual respect is such an important part of what we do that we made it one of the core values of our company.
Whether we're out on a jobsite, on a call with clients or working with others in the office, mutual respect means everyone has a voice in the process. We listen as much as we talk, and we're dedicated to learning new things and seeing the world from different perspectives.
What is mutual respect?
Mutual respect boils down to making sure everyone is seen, heard and valued. It doesn't matter if you're a contractor, a client or an employee. We want everyone to feel that they are an important part of any project's success.
Because we think every perspective is valuable, we put an emphasis on collaboration. We don't focus on titles. There's no ladder to climb before you're taken seriously. With mutual respect at the core of all we do, we work to foster an environment that helps people to grow as much as they desire.
Collaboration is key
A hallmark of mutual respect is collaboration. We live this out on every project. Whether we're checking in with a client, working to fix an unexpected problem or creating a new design, our business is built on collaboration.
In the office, our open concept setup is designed to foster collaboration. As a multi-discipline engineering firm, we want all of our departments talking to each other. Working across disciplines requires open communication and collaborative brainstorming to successfully implement design changes and work through design challenges. Using the latest tools and technologies to facilitate communication has made that easier than ever now.
We believe that the best ideas often come from someone looking at a problem from a different perspective, which is why we encourage our employees, contractors and clients to offer their input on projects.
Mutual respect begins with listening
We want all voices to be heard, which is why our engineering process begins with listening. We listen to our clients, so we can understand their needs. In many cases, we also listen to other stakeholders because we know our projects don't just affect our clients. They can impact those who live nearby.
A great example of this was a trail project we worked on in Edmond, Oklahoma. The trail was a project built on Army Corps of Engineer land, but it backed up to several residential properties. We wanted to make sure those residents felt respected and had their voices heard, so we sent our engineers into the neighborhood to discuss the project with them.
We discovered they had some legitimate concerns, and we were able to make some changes to the project to accommodate their wishes. Even when we couldn't change the plan, the homeowners' felt respected because we had listened to them.
Within our own ranks, we believe that everyone has something to bring to the table on a project. From our interns to our most-experienced engineers and planners, we value the perspectives that each person can offer, which is why you don't have to have a fancy title before your opinion gets heard.
The learning never stops
A key component of mutual respect is the commitment to learning that we foster at MKEC. We believe that we can always learn something new. We value our clients' and partners experience and believe that they bring expertise about their industry that we may not have.
Mutual respect also means that we invest in our team members by hosting lunch and learns and providing other opportunities to learn new skills that will help our team members grow and keep our clients satisfied.
Our commitment to always treating each other and our clients with mutual respect isn't just an homage to a 1960s song. It's a foundational tenet of our company because we believe it's simply the best way to treat people.