Riding the Rails with Renewable Fuels
April 5, 2021
Biodiesel, renewable diesel, anaerobic digester technology. It all sounds like something out of a science fiction novel from the 1950s. But despite the lack of flying cars in our current reality, renewable fuel technology is no longer a dream of the future. It's here to stay.
In 2019, the U.S. produced 697,000 barrels of oil equivalent biofuels per day, a 57% increase from 2009, making it the largest producer of biofuels in the world. As demand for biofuels and other renewable sources of energy continues to grow, so, too, does the need for new or revamped facilities designed to account for the unique characteristics of these emerging energy sources.
All aboard
Since flying cars aren't yet an option for transporting biofuels, most biofuel producers rely on an older, proven transportation technology: trains. Building a facility with a rail terminal that can handle both the unloading of the oils and other biomass used to create the biofuel and the loading of the biofuel for transport to market comes with its own set of challenges. Add to that the need to revamp or add to an existing facility with ongoing operations, and the task can become quite complex.
Designing rail loading and unloading operations properly is a three-way partnership between the owner, the railroad company and the engineering firm. Creating a functional facility means understanding both the needs of the owner as well as the owner's relationship with the railroad company and their particular regulations and restrictions.
Working on the railroad
While the biofuels industry is relatively new, rail terminals are not. From the moment the first U.S. railroad was chartered in 1827, someone had to build places for trains to be loaded and unloaded. And while we haven't been around quite that long, we do have extensive experience designing rail terminals, especially serving the energy and petrochemicals industries.
Whether a company handles a single train car a day or is filling unit trains of 100 or more cars a day, the design of the rail terminal is key to making sure a company can meet its goals and fulfill its commitments – both to its customers and to the rail company. Because of our past work with the traditional energy industry, we know that a good rail terminal design can increase the efficiency of unloading and loading cars while keeping everyone safe as they work.
"We have a unique skillset," says Harley Alderson, senior project manager. "The offloading and handling of oil and fat comes with unique challenges."
---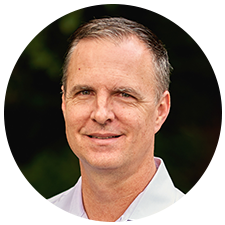 The proper engineering design of these terminals can mean the difference between a safe/operable facility and a facility burdened with operational issues.

Harley Alderson, Senior Project Manager
---
Steaming things up
One of the unique challenges of biofuels is their reliance on steam to heat the incoming rail cars to liquefy the oils and fats for offloading. From the moment Thomas Savery patented the first steam engine in 1698, those working with steam understood the attention to detail needed to use it safely. In the more than 300 years since that first steam engine, the need to get every detail right hasn't changed.
When dealing with steam, we understand not only the safety issues involved but also the need to create the correct system for the job, often within a confined space. Our work on multiple rail terminals involving steam gives us the experience needed to identify trouble spots and design creative solutions within tight spaces.
"The design of boiler rooms and steam systems can be challenging as you try to balance accessibility for operations and maintenance while minimizing building footprint," says Travis Solomon, PE, senior mechanical engineer.
Tight squeeze
Speaking of tight spaces, often a traditional energy company will approach us because they want to revamp an existing refinery to accommodate biofuel production, which requires a new rail terminal or an addition to an existing one. That means we're often designing these new or revamped facilities within the footprint of already existing structures.
Our decades of experience building dozens of rail terminals for a variety of clients means we can use what we've learned in prior projects to solve problems in new ones.
When designing a rail terminal for a biofuel or renewable fuel producer, we know space limitations can create challenges. Railcars have a space envelope that equipment needs to be kept outside of, yet be accessible. Piping and electrical wiring need to fit within the rail rack space and meet industry code. Walkways and platforms need to allow for access to the railcars without placing workers at risk and accommodate the railcar size(s) the facility will receive. All those pieces need to be taken into account in a design that creates a rail terminal that works efficiently and correctly monitors the flow of both raw materials and refined product.
---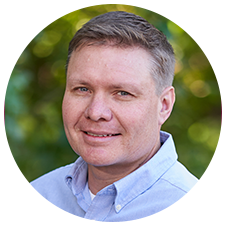 "I think the fact that we can do turnkey engineering is a nice fit for these jobs. The owners appreciate when they give a job like this to us, we can handle pretty much all aspects of the engineering."

Travis Solomon, PE, Senior Mechanical Engineer
---
Making a model
To design a rail terminal that meets those challenges, we rely heavily on 3D modeling. Not only does 3D modeling help us to see how a design will look, it can help us identify problem areas before we're in the construction phase. But the best part of 3D modeling is how it allows our clients to partner with us to create the design that best meets their needs.
Being able to view the facility in 3D before the first piece of dirt is turned means our clients can identify pieces of the design that need to be changed to fit with their processes and workflows – before construction begins.
"Imagine the ability to work directly with the client's operations team [in the 3D environment]," Alderson says. "We set up 3D model reviews and literally walk them through the design and incorporate their knowledge and experience."
Clients can then point out things that need to be changed. This close collaboration allows us to work together to create the facility our clients both want and need.
Back to the future
As renewable fuels and other forms of renewable energy become more common, our experience within the traditional energy industry has left us uniquely positioned to provide the engineering services the renewable fuels industry needs.
"Over the last 15 years, especially with our work on all of the rail systems we've engineered, we've developed unique skills and knowledge that fit so well with what a lot of the renewables clients are doing today," Alderson says.
And, if in the not-too-distant future, someone asks us to design a flying car terminal, the skills we've acquired on past projects mean we'll be ready for that, too.
Drawing on our range of engineering expertise – we've earned an excellent reputation as an experienced firm in the industrial energy sector for loading and unloading facilities. Ready to partner with us? Drop us a line to learn more.