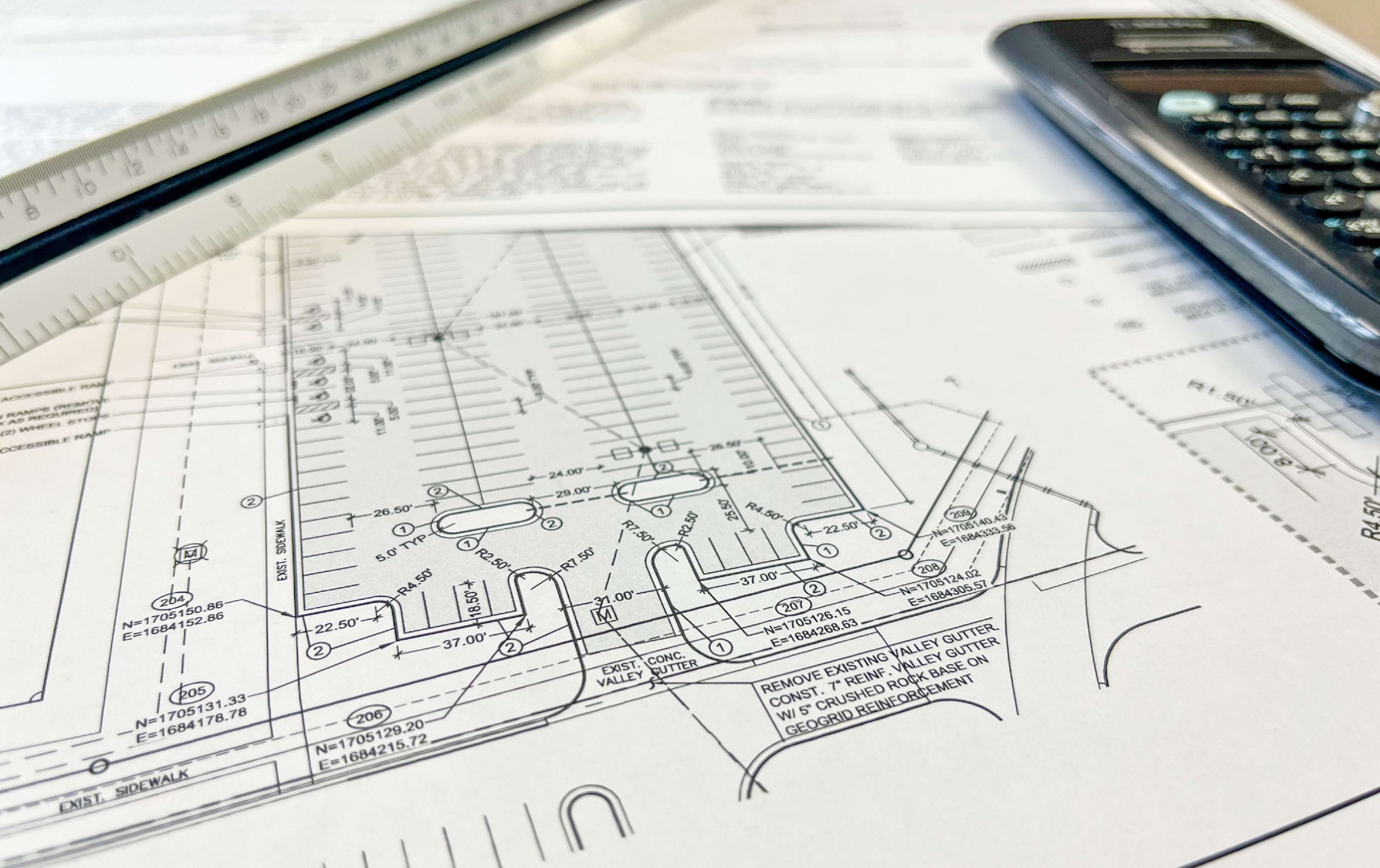 Sizing Up Projects: Why the Size of Your Budget Doesn't Matter as Much as the Success of Your Project
March 14, 2023
You've probably heard the adage "bigger is better" or "size matters" While that might be true for the size of an ice cream cone or a Christmas present, it doesn't hold true for our engineering projects.
Big projects are great. We love them. They present their own challenges and rewards. But small projects are also important and deserving of attention. And we love them, too.
The projects we work on range in size from a backyard drainage problem to designing an interchange or water treatment facility from the ground up. No matter the size of the project, they all require we put our best foot forward and work together to engineer the right solutions.
Refining the scope
Every project we do starts with figuring out the problem the client is trying to solve. Often our clients come to us with a solution in mind, but we still like to start with the problem – because the best solution may not be the first one our clients land on.
"We ask a lot of questions centered around what the problem is that we're trying to solve," said Mark Buckingham, Vice President, Civil Engineering. "Sometimes they're not totally clear. We work with them to properly define the problem that needs to be solved, then transition the conversation into what solutions there are to that problem."
---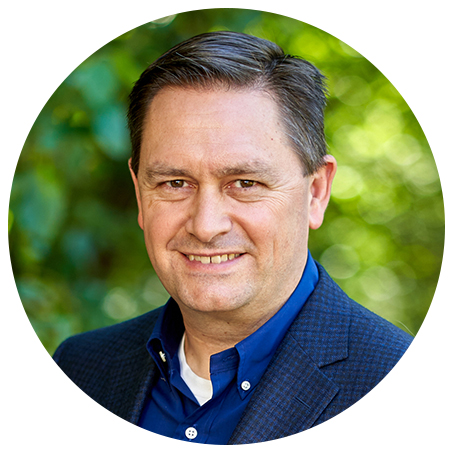 "We ask a lot of questions centered around what the problem is that we're trying to solve, work to define the problem, then transition into what solutions there are to that problem."

Mark Buckingham, Vice President, Civil Engineering
---
Listening to our clients is the most important part of the engineering process. Only when we have a clear understanding of our clients' needs can we then help them understand what solutions are available that fit both their problem and their budget.
Understanding the budget
Nearly all projects have a budget that needs to be respected. We strive to do our best work for every client no matter the size of their project. When we've identified the problem our client is trying to solve, we then work to create a solution that will solve the problem while keeping costs in line with our client's available resources.
"Sometimes the solution we have in mind is close to what our client is thinking, and it's just a matter of identifying some simple trade-offs to reduce costs," Buckingham said. "But sometimes there's a big divide between what they need to do and what they can do. So, we look at other options like a phased solution."
Our engineers also find multiple ways to look at the problem.
"There's rarely an instance where there's only one solution to the problem," said Sam Eck, Project Manager for MKEC. "It's not black and white. It's like buying a house. There might be a multitude of options that you look at depending on the budget."
Working with smaller budgets
Having a small budget doesn't mean we treat your project as any less important than our projects with larger budgets.
Small projects also receive the same multi-disciplinary approach that many larger projects require.
"A somewhat small project that we recently did was out at Stryker Sports Complex in Wichita, where we had built a large building with a full-size soccer field indoor," Buckingham said. "That was a big project, but then we added a small locker room project that included several of our disciplines – civil, electrical, mechanical."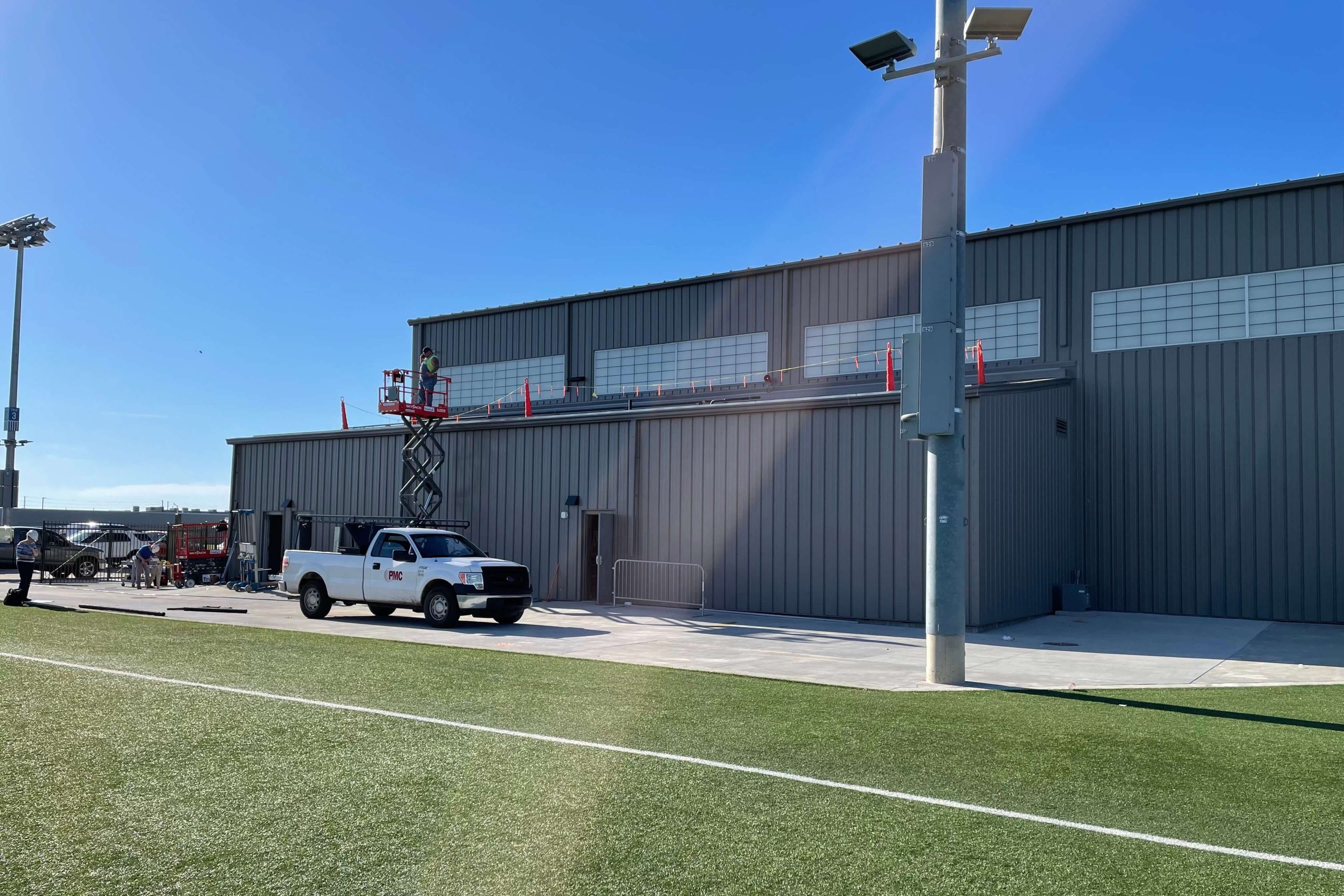 Another way we help clients with smaller budgets, who have the ability to do part of the project themselves, is by providing just the pieces that the client can't do on their own.
"If a client says I only have X amount of budget to spend on engineering, we'll get them the info and data that they need, and they can take it and run with it from there," Eck said.
Making large projects successful
While larger projects generally come with a larger budget, they also require more communication and careful attention to when changes are made.
"On a smaller budgeted project there's probably fewer deliverables," Eck said. "Changes are not as likely to affect as many variables."
But on large projects a single change can have a variety of ramifications.
"Typically, on a small project change is not a big deal, but it's easy to get a lot of ripple effects in a large project where one change affects everything else downstream," Buckingham said.
The key to success on all our projects is communication, but it is especially important on large projects with large budgets.
A great example of this communication took place on the Northwest Water Treatment Facility for the city of Wichita. MKEC's civil, mechanical, electrical, and instrumentation and process teams all contributed to the design of the new $494.2 million-dollar facility.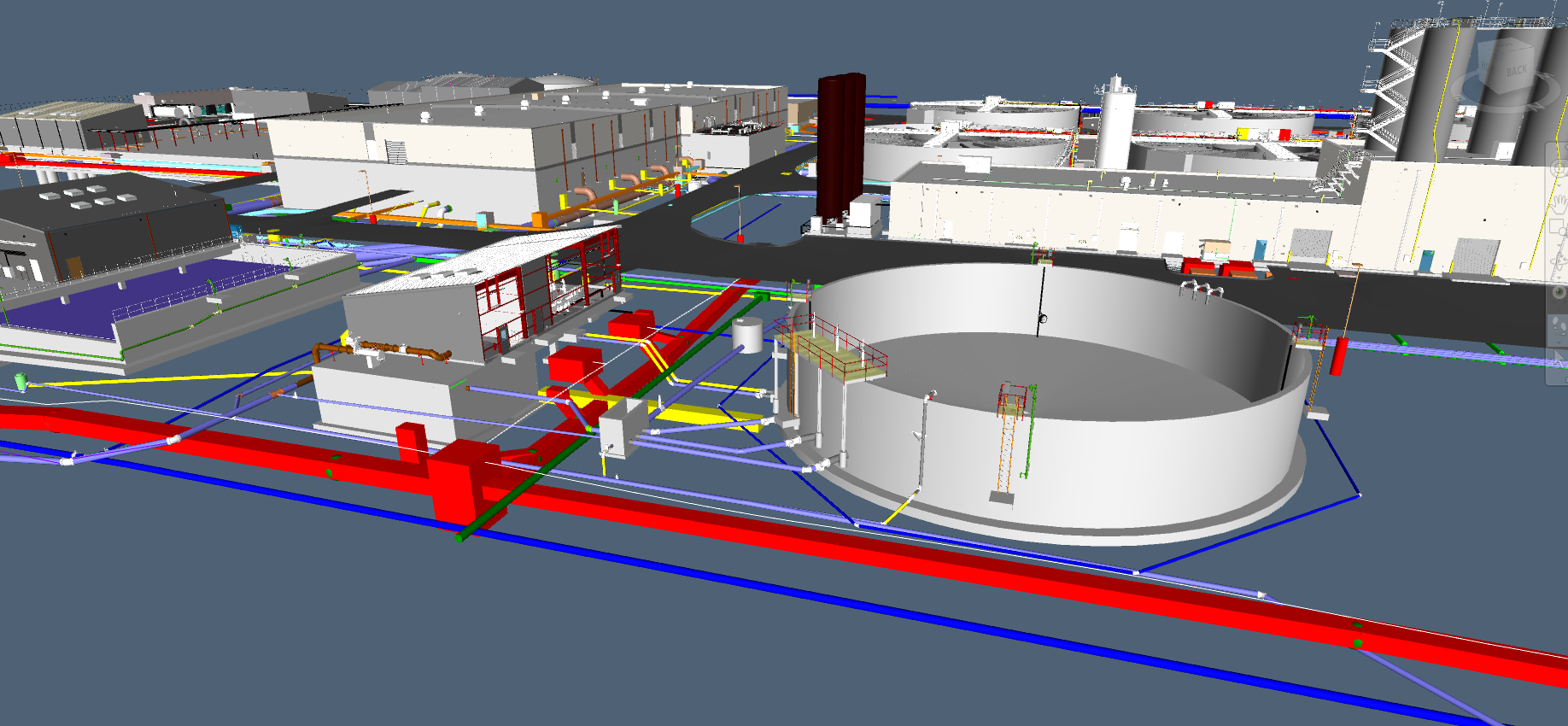 The teams collaborated through virtual tools like Teams and cloud-sharing design software like Revit, but they also stressed the importance of more traditional methods of communication as well.
"The way we worked together was pretty common on that project," Buckingham said. "It's the same way we work together on all projects. We use the virtual tools and programs to supplement traditional communication."
And even though a project may have a larger budget, we still make the best use of that money.
---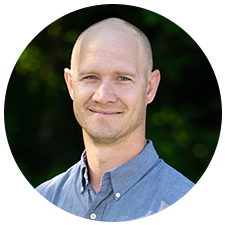 "I think we're all frugal by nature. If there's something that our client wants to do and it's not necessary to attain the goals, we tell them there's a more economical option."

Sam Eck, Project Manager
---
Finding the best solution
When it comes to our goals on any project that we're involved with, we're not judging the project by the size of its budget. We're much more interested in working with our clients to design the best possible solution to their problem.
Because to us, size doesn't matter. Success does.
---
We help clients with projects and budgets of all sizes, big or small.
Ready to get started on your next project?