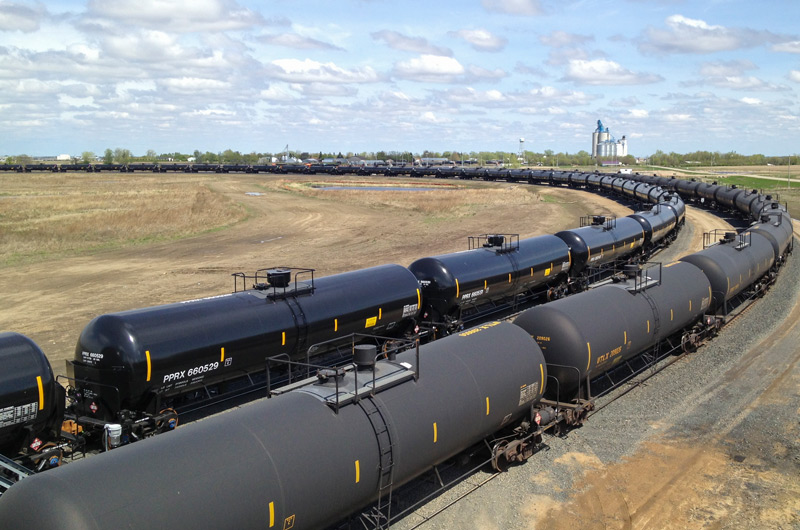 Berthold Rail Loading Facility
October 15, 2017
Crude Oil Unit Train Loading Facility
Engineering Challenges
The Bakken formation constitutes one of the world's most rapidly developing shale plays. MKEC was contracted to plan, design and engineer a unit train loading facility to allow our client to move crude oil to market. The finished facility needed to be capable of handling eight unit trains per week while accommodating the switching requirements for an adjacent grain elevator. In addition, the design of phase 1 needed to provide for uninterrupted operations throughout the construction of planned future expansions.
Engineering Success
We began with engineering design services that drew on the full range of MKEC in-house disciplines. Once construction began, we delivered full-time on-site inspection for the double rail loop and the mechanical rail car loading facility. Additional track work included a new rail spur, additional siding tracks and the extension to existing siding tracks. Each loop is approximately 11,500 lineal feet and the total constructed track is 45,200 L.F. The completion of phase 3 brings the total installed track up to 47,800 L.F. The project includes a 900-foot-long rail building that houses rail car loading equipment with the capacity to load eight unit trains per week. In addition to our construction administration services, MKEC also provided a full-time on-site project safety coordinator to ensure contractor compliance with the owner's safety standards and OSHA.