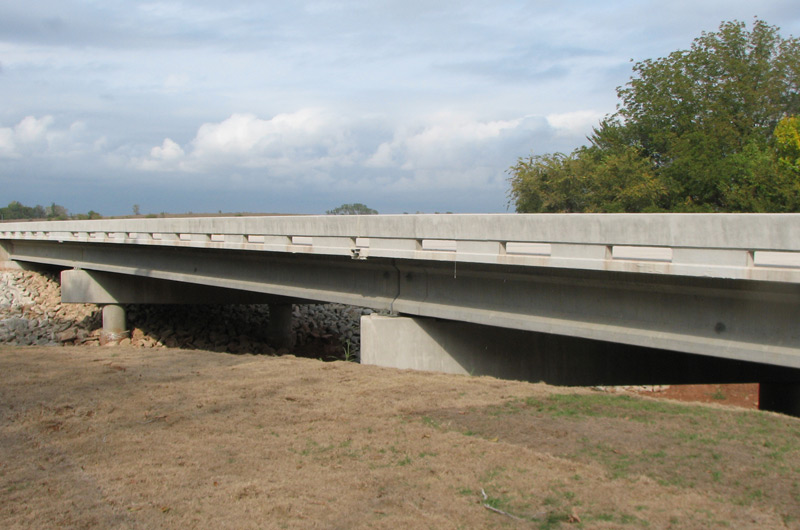 U.S. 77 Over Black Bear Creek
September 4, 2017
Highway Bridge Design
Engineering Challenges
We were asked to design a three-span bridge to replace an existing outmoded 1931 single-span steel trestle bridge over a tributary to the Arkansas River in north-central Oklahoma. This included relocating a driveway at one end of the bridge. Additional complications included a tight construction deadline that had to be coordinated with local harvest schedules.
Engineering Success
We collaborated with the Oklahoma Department of Transportation to design a cost-effective solution to reroute the driveway that conflicted with the new bridge and guardrail. In addition, we devised a schedule that allowed just 75 days for construction in order to limit the amount of time the road was closed, and to have the bridge and highway open again in time for harvest. The result was a project built within the allotted time frame and that had no issues to resolve throughout the construction.