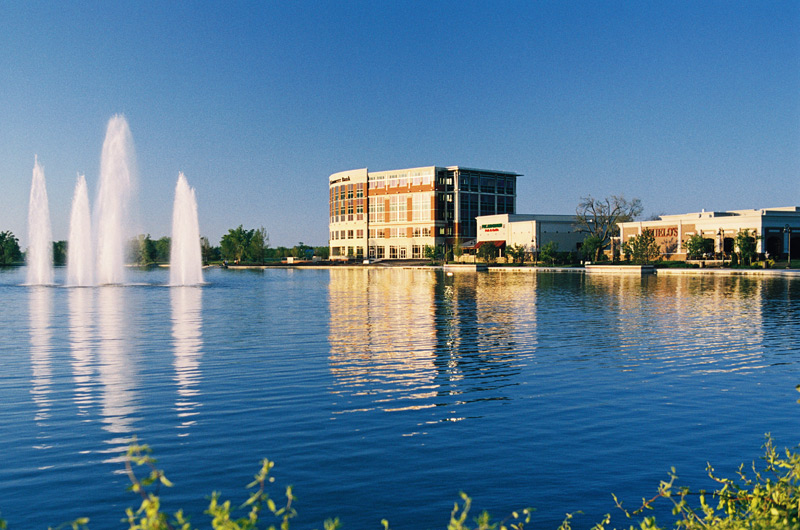 The Waterfront Addition
March 11, 2017
Landscaping Unifies Upscale Commercial Development
Engineering Challenges
The Waterfront is an upscale mixed-use development incorporating retail, restaurant, office and residential areas, with an 18-acre lake tucked in amidst existing trees and anchoring the entire property. A landscaped boulevard ties the property together, while a pedestrian promenade connects the restaurant area with adjacent office parks. MKEC collaborates closely with an architectural firm to incorporate ongoing design in this large, multi-phased project – one of the marquee developments on Wichita's steadily growing east side.
Engineering Success
To help launch the project and keep it progressing, we have tackled a number of issues. Our review and oversight resulted in modifications to various project features, including fill for lots, a seawall that defines part of the lake boundary, a stream crossing culvert and runoff detention. In addition, in order to obtain Federal Emergency Management Agency approval for this previously unstudied area, we prepared both Conditional Letters of Map Revisions prior to construction, and then Letters of Map Revisions once construction was completed.