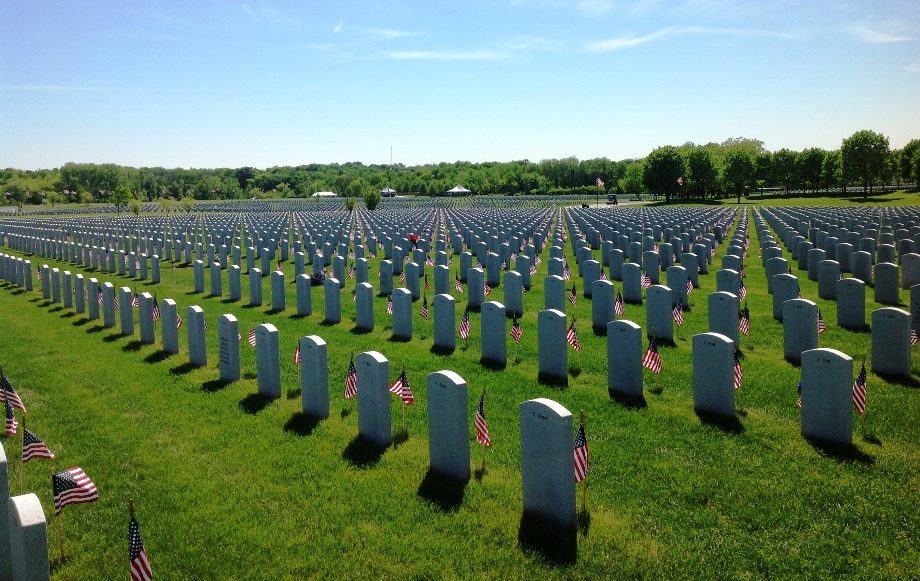 Celebrating Our Freedom, Honoring Their Sacrifices
July 1, 2020
Celebrating our nation's independence is intertwined with honoring the men and women who gave their lives so we may enjoy that freedom. But rather than paying respects to these fallen veterans once or twice a year, we are fortunate that our profession allows us to honor them through our design as well. The next time you visit a national, state or tribal veteran cemetery, we hope you will keep in mind the thoughtful planning that went in to creating a resting place worthy of America's military heroes.
Design for the ages
As a society, we ask a lot of cemeteries: We need them to offer a feeling of tranquility and provide a sense of harmony with nature. They must serve the deceased, as a serene resting place; and the living, as a sanctuary where we can sit peacefully with our thoughts.
---
Rarely do people stop to consider how that cemetery came to be or who helped make it so. That is – of course – by design. But like all engineering projects, there are many factors that go into cemetery design – starting with the idea of eternity.

Ken Kallenbach, AICP
Manager of Planning, Development and Marketing
---
MKEC's nationally-respected cemetery master planner Ken Kallenbach, who literally wrote the book on cemetery design, describes cemeteries as "forever spaces" that are unlike any other. According to Kallenbach, "When we first look at a site we ask ourselves how we can design a space that is both unique and will last in perpetuity."
Awe and comfort
The answer to that question depends in part on how we can best serve our client's needs, balanced with the natural aesthetic of the landscape. Our goal is for visitors to appreciate the awe and reverence that cemeteries should inspire. When designing national cemeteries – or "national shrines," as the Veterans Administration refers to them – MKEC's Civil Design Manager Dwayne Lancaster says: "That's the goal of designing a national shrine – on making something that is going to last and that is there for visitors to be able to reflect and take a moment and just be at peace with where their loved ones are."
One way we accomplish that is by designing an impressive entrance – like this one below at The National Memorial Cemetery of Arizona, Phoenix, AZ – that shows visitors right away the place they're entering is special.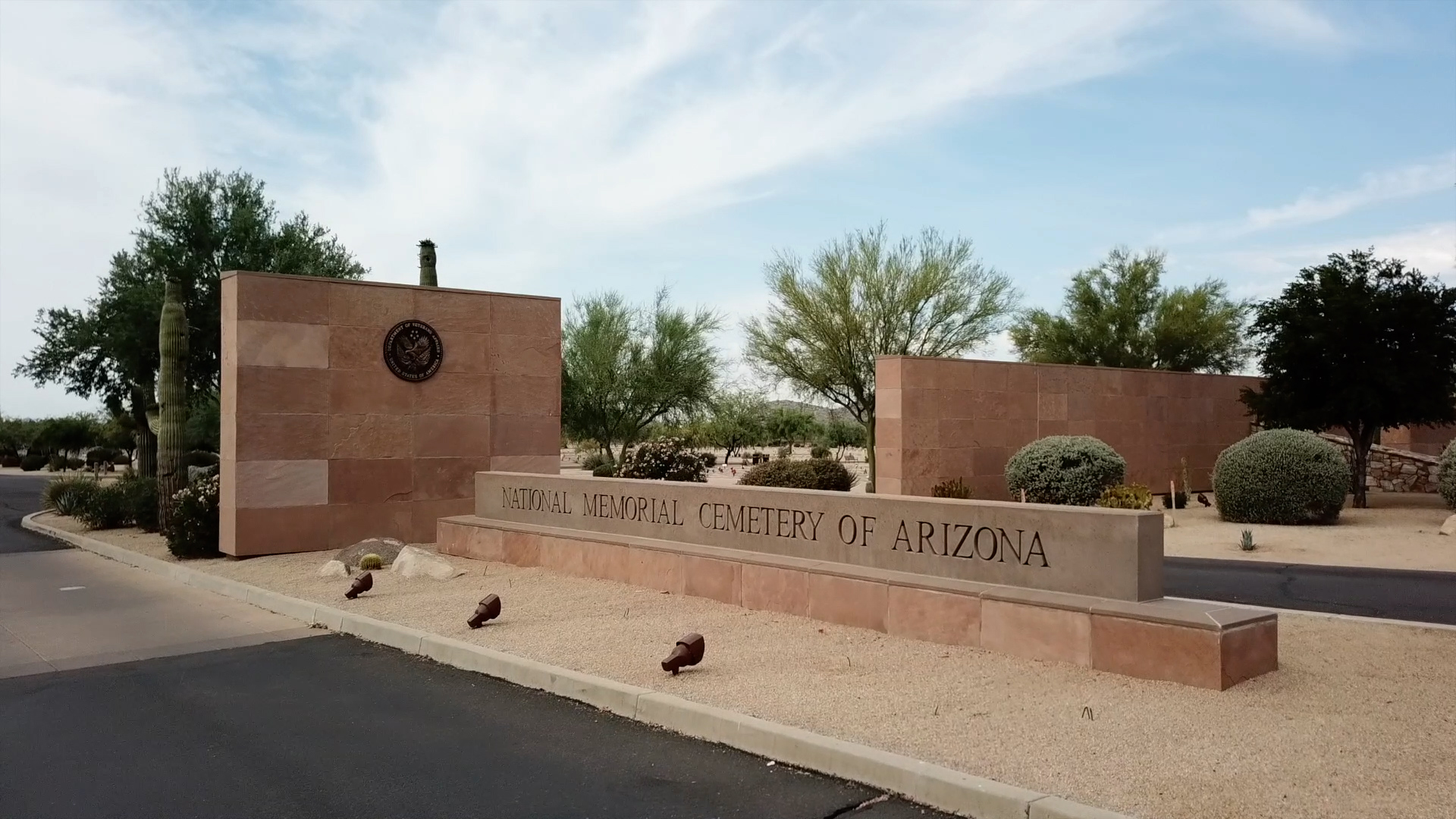 Drainage challenge defied
Another major consideration is making visitors feel comfortable. When master planning cemeteries, designing drainage and grading are also critically important. Rather than having visitors walk in water, it's not uncommon for us to replace swales between roads and burial sections with standard drainage to allow water to flow off the sections, over the curb and into the gutter system. We did this successfully at Abraham Lincoln National Cemetery in Elmwood, Illinois.
In terms of drainage, perhaps our most challenging design was the Southwest Louisiana Veterans Cemetery in Jennings, Louisiana. With an elevation of just 26' above sea level, the groundwater was very close to the surface. On top of that, there was very little elevation change across the entire 23-acre site and no nearby rivers or creeks to which we could direct runoff water. We were able to turn this challenge into a success, making sure water didn't back up into the in-ground vaults by propping up all of the burial sections and convincing our client to make a significant investment in a lift station to drain crypts in the first and future phases of design.
Wayfinding and walkability
We also take care to include good navigation and signage into every design. Keeping in mind the large proportion of cemetery visitors who are senior citizens, our design team incorporates signage that is easy to follow, a road system with reasonable walking distances, and a readily-visible visitor center – all to help visitors orient themselves. This is especially important in helping people feel comfortable, particularly in large cemeteries like the 250-acre Tallahassee National Cemetery.
---
"Tallahassee National Cemetery is one of my favorite designs. It was a beautiful site to work with – rolling landscape, a good mix of vegetation and pastureland – it just lent itself well to a cemetery. We designed a hub and spoke circulation system, with one spoke as an entry drive leading to a series of circular drives from which more roads stretch radially to other parts of the cemetery. These kinds of design strategies help visitors stay oriented and avoid getting lost."

Ken Kallenbach, AICP
Manager of Planning, Development and Marketing
---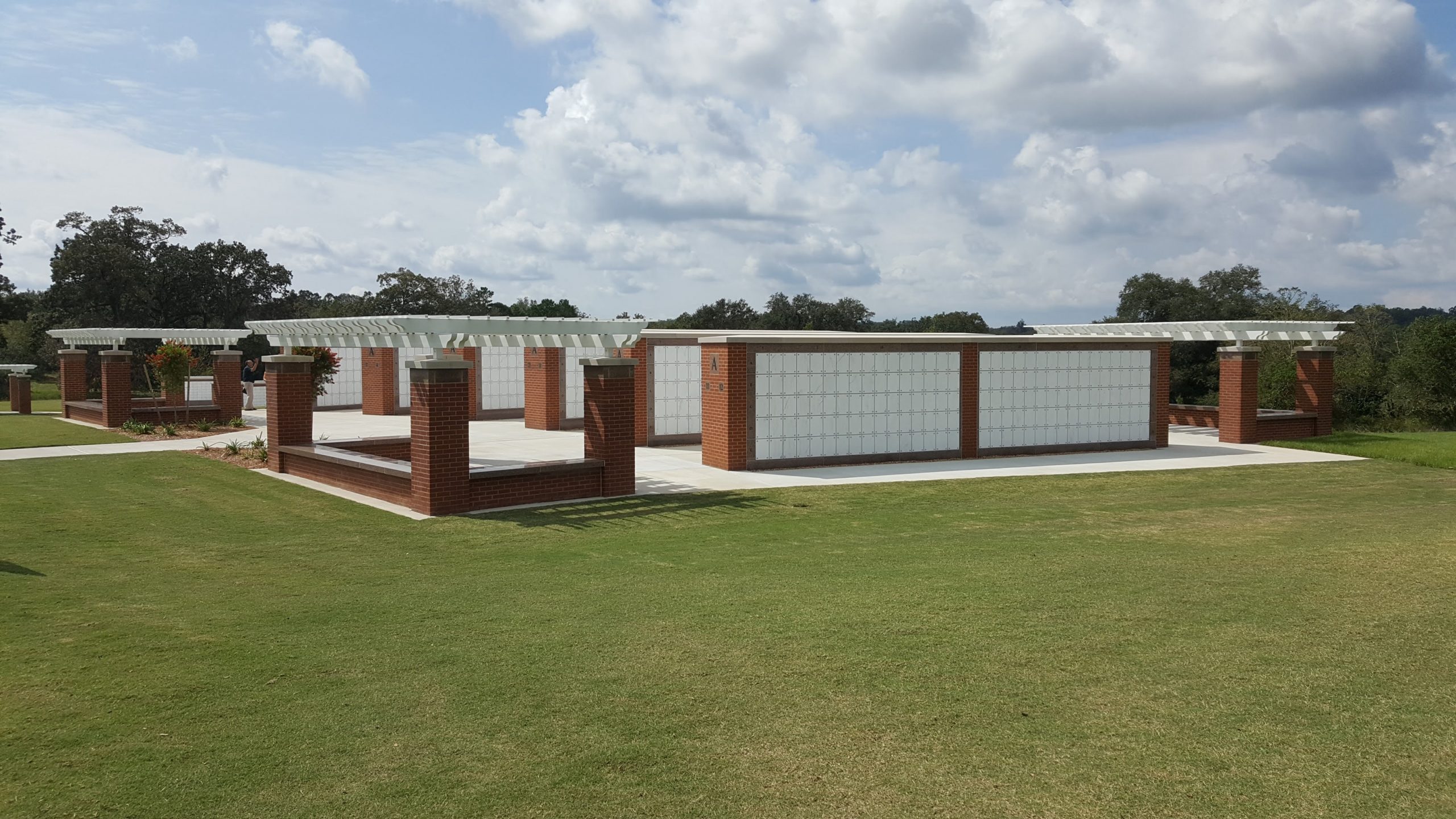 Shifting demands
Cemetery design isn't stagnant. Right now, for instance, we're seeing more demand for columbarium niches to house cremains and less demand for traditional casket burial spaces. The Kansas Veterans' Cemetery at Fort Riley is a good illustration of this. Our original plans called for a 65-35% split between full casket and cremains spaces; however, the site is running out of cremains spaces much more quickly than anticipated. Society's vision for final resting places changes over time, and we adapt our approach to planning and design along with it.
Below are some recent cemetery projects that have unique features, specific design challenges, and successful results.
Drawing on our range of engineering expertise – civil, structural, electrical and mechanical – we've earned a reputation as one of the most experienced firms in the country for cemetery master planning and design. Ready to partner with us? Drop us a line to learn more.